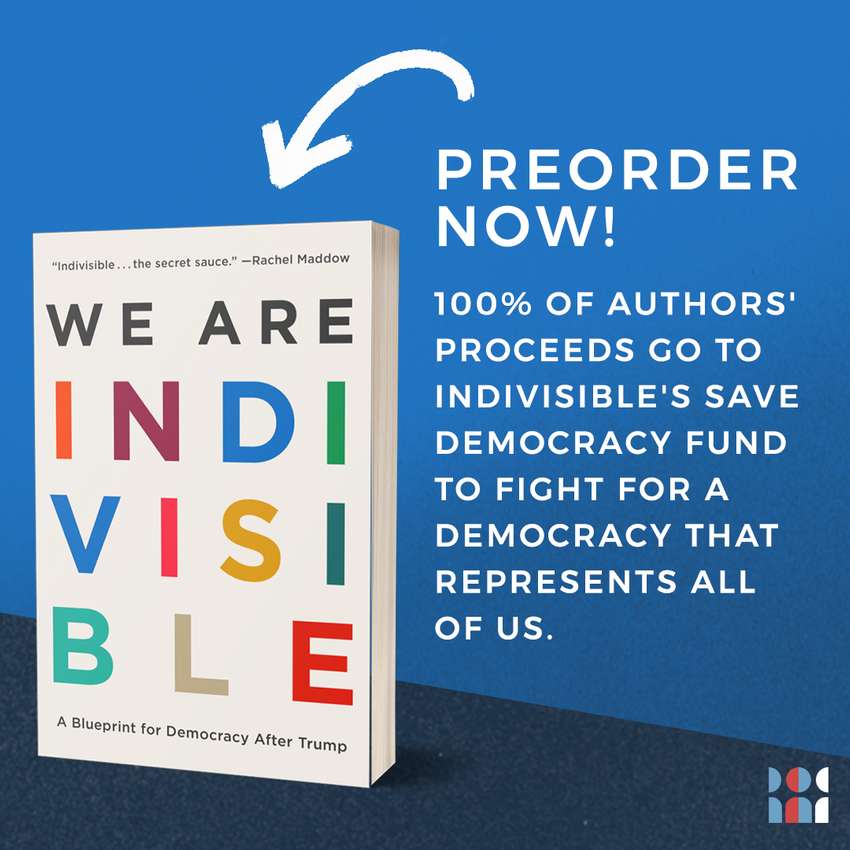 Indivisible has a book! Get excited: we're in it (Probably, 99% sure, Ezra told us)!
"The co-executive directors of Indivisible tell the story of the movement. They offer a behind-the-scenes look at how change comes to Washington, whether Washington wants it or not. And they explain how voters will win the coming fight for the future of American democracy."
This is the story of the Indivisible movement so we're going to do a group buy!
Here is the cost breakdown:
List Price: $27.00
1 – 24: $21.60
25 – 99: $18.90
100 – 499: $17.55
500 +: $17.01
You pay via this PayPal, we will order the books, and deliver them to you. We are starting at the starting rate of $21.60, if we get 25+ we will refund everyone who was in on the original price, and so forth. You only pay the cheapest rate we can. Get your friend and family in on this, because the more we buy the cheaper it gets!
Please provide a phone number, email, and address when buying so we make sure you get your book.
Group buy here:
https://paypal.me/pools/c/8j6RAsgaMm